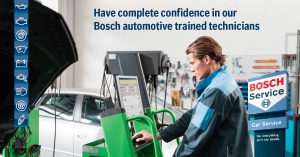 Brisbane Autocare has a team of highly trained technicians ready to take care of all of your car servicing needs.
In addition, our auto service centre has the latest equipment and technical expertise to service most makes and models of cars, as well as vans and fleets.
If you're looking for a logbook service in Brisbane, Brisbane Autocare has you covered. Additionally, Our experienced technicians will ensure that all manufacturer's requirements are met, so you can rest assured that your car and warranty are in safe hands.
In addition, part of the Bosch Car Service Network, you will have peace of mind knowing that all services are covered by a nationwide warranty.
Additionally, we can operate car servicing for your vehicle at a time that suits you – we're open 6 days a week, with no weekend surcharge.
Along with servicing vehicles for the general public, we also service commercial fleets. In fact, we're Brisbane's leading specialists in fleet servicing. In addition, as fleet operators ourselves, we understand the importance of minimizing downtime, and have 10 hoists and a large team of technicians ready to serve you.
Furthermore, when it comes to car service in Brisbane, Brisbane Autocare has everything you need to keep your vehicle or fleet driving safely and smoothly. Finally, to request a car service quote or make a booking, fill in our online form or call our friendly team on (07) 3170 3777
Contact Us: